Mac (Apple) Computer Repair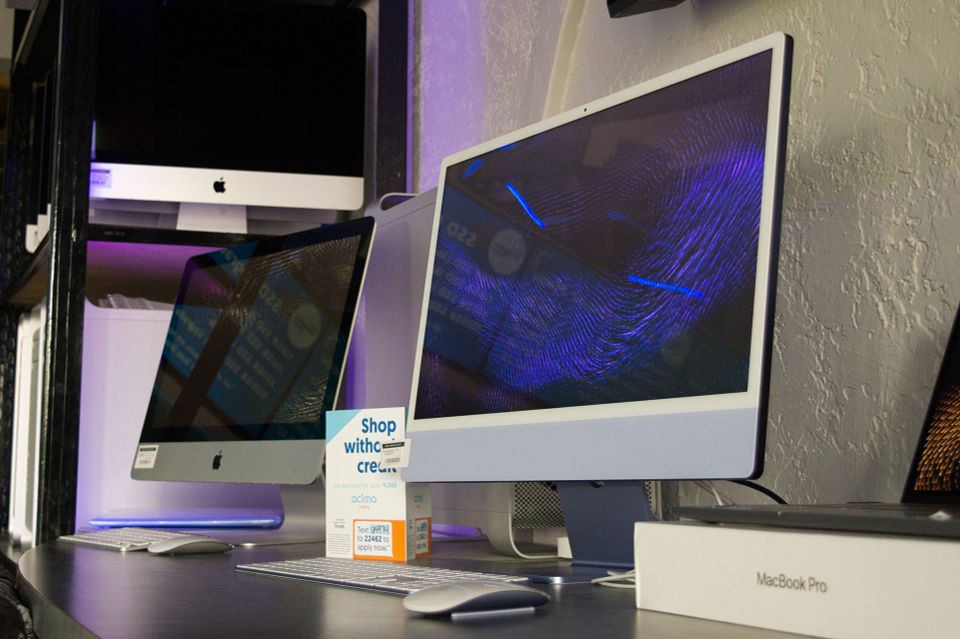 On-Site, In-Store Mac (Apple Product) Repair: Macbooks, iMacs, Mac Minis, Boise, ID
Many consumers think they have to go to the Apple Genius Bar to get help with their Mac computer. The experienced computer technicians at 

Boise Computer Depot

, however, are more than equipped to offer local

computer repair

 and technical support services for Macbooks, iMacs, Mac Minis, and other Macintosh computers, and we often do so at a fraction of the price of our competitors.
Most Common Mac Problems:

We Do Mac Troubleshooting, Upgrading, and Repair

──
Mac computers do have the advantage that they avoid many of the regular technical support problems that PCs (Windows-based computers) have because Apple is very careful about who they allow to create software for a Mac. That can decrease the number of viruses, malware, and spyware on a Mac, as long as it is subjected to average use.

Some of the common technical support problems that Boise Computer Depot

 

often repairs for Macs include:
Mac won't boot/start-up

Mac is running slow or frozen

Broken/cracked Mac screen

 (i.e. monitor, display, etc.)

Mac won't connect to internet or WiFi

Macbook running out of battery quickly

Mac laptop won't charge

Mac error messages

Time Machine back-up failed

Mac "Kernel Panic" (i.e. The "Blue Screen of Death" equivalent on a Mac)

Apple Bluetooth mouse not connecting

And much more!
While the common technical support questions surrounding a Mac may be different from

those regarding a PC

, the fact is that Mac's are still imperfect machines run by imperfect people. Thank goodness that the computer experts at Boise Computer Depot educate themselves and hone their craft so that they can help when these problems arise.

If, by some chance, your Mac is beyond repair, our computer specialists can help

recover data

 and talk you through options of replacing your Mac with an

affordable new or refurbished computer

. They can also talk about the advantages of

upgrading computer components

 

in your existing machine. Whatever your needs, it is our goal to meet or exceed them.
If you have questions about how your Mac is functioning and what can be done about it, please call (208) 602-6132 or
contact us here
. We would love to fix, upgrade, or replace your Mac so that you leave
Boise Computer Depot
with an Apple computer that will meet your daily needs–be it for business or home use.

"I went to Boise Computer Depot and spoke with Garrett. He was knowledgeable and friendly.
I wanted to get a Mac Pro but I didn't know if it had the right requirements for a program I need to use on it. Garrett took the time to look up the program and check out the requirements. He also took the time to discuss several different computer options for me. He wasn't high pressure which is great. I told him I needed to think about it and he was fine with that.
I only gave [them] 4 stars because I haven't bought anything yet. I'm pretty sure I'll be going back for the Mac Pro."

-Julie P., Google Review